We are back with this year's iftar series for our beloved students ❤️
We have 350 packs to distribute on 16 April 2022 (Saturday) at 5:30 pm. See you in front of Mahallah Salahuddin's Cafe! 
Let us make dua for the person who is sponsoring this iftar, Sister Ayana Jihye Moon.
أَفْطَرَ عِنْدَكُمُ الصَّائِمُونَ وَأَكَلَ طَعَامَكُمُ الأَبْرَارُ وَصَلَّتْ عَلَيْكُمُ الْمَلاَئِكَةُ
May the fasting (men) break their fast with you, and the pious eat your food, and the angels pray for blessing on you
Ibn Majah: 1747
#ayana
Much ❤️
Alumni Relations Division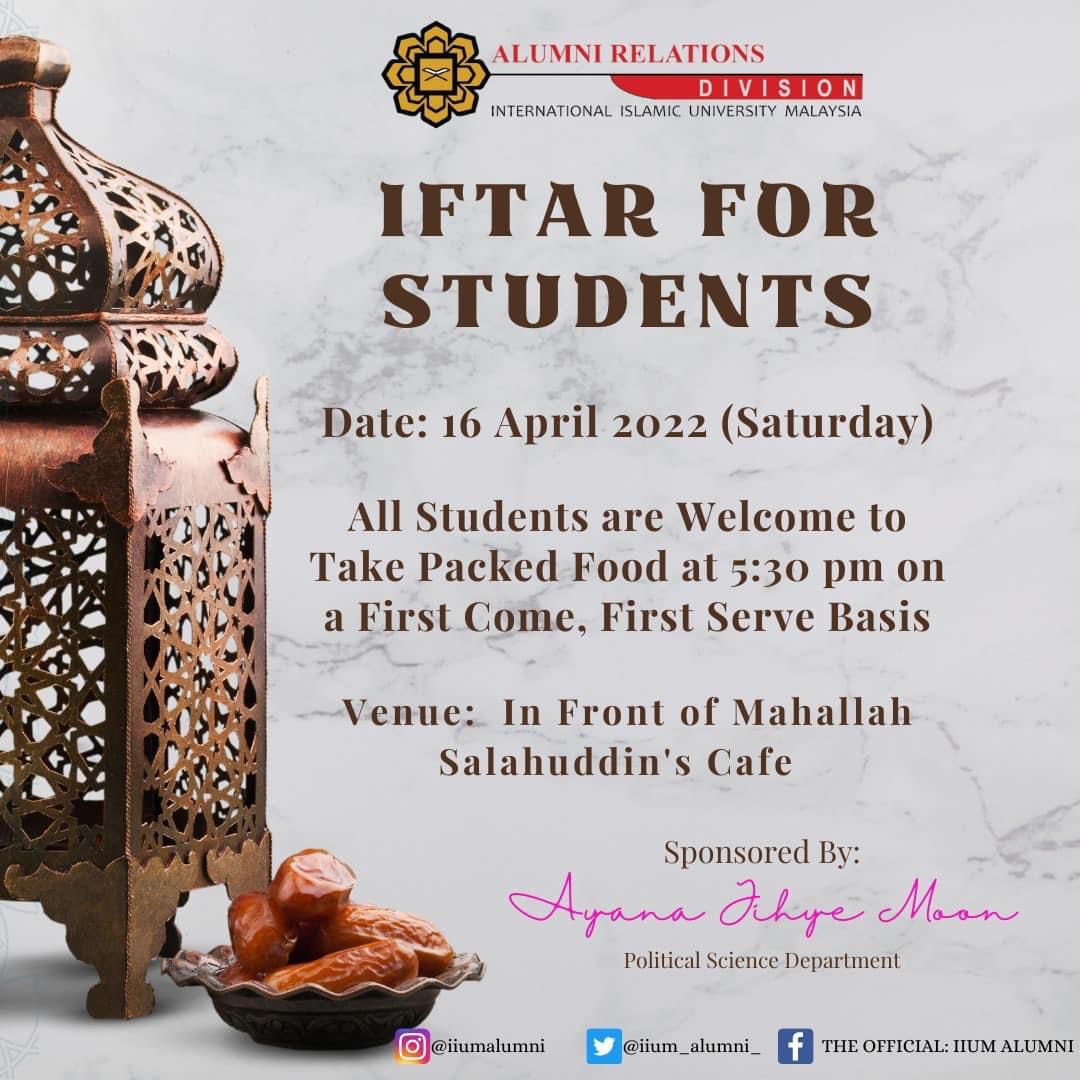 ---