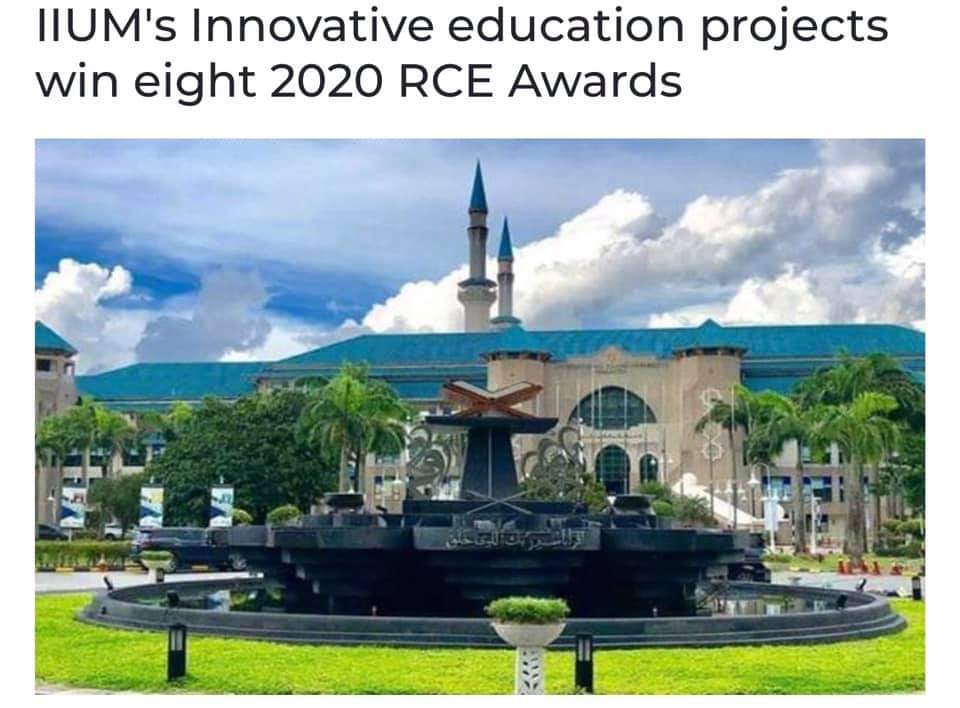 We are delighted to inform you that IIUM has won 8 out of 11 RCE Greater Gombak's projects submitted to the RCE Global, an acknowledged program under UN University. 
This award is given annually to RCEs (Regional Centre of Expertise on Education and Sustainable Development) that have made outstanding contributions to address local sustainable development challenges in their regions. 
The winners are:
(a) Outstanding Flagship Project 
SDG 1 | Whole Community Transformation Through 'Feed to Educate' | SC4SH    
SDG 12 | Change The World | AP Dr. Suhaimi Mohd. Sarif  
(b) Acknowledged Flagship Project 
SDG17 | Mainstreaming SDG-Society as Agent of Changes (Parliamentary-based Capacity Building Projects) | SC4SH    
Diaster Risk Reduction | Living in Fortuitous Era (LIFE) | Wan Zahidah Wan Zulkifle   
Plants and Animal | Greater Gombak Animal Shelter Project | Mdm. Zarinah Jan Yusof Khan
(c) Honourable Mention   
SDG 3 | IIUM Mental Health and Psychosocial Care Team (IMPaCT) | Dr. Pamilia Lourdunathan    
SDG 11 | JASA Mentoring Enviro Camp | Nurul Izzah binti Saharuddin (through Br. Mohd. Hakimi, CENSERVE)  
SDG 16 | #2Lead4Peace | AP Dr. Danial Mohd. Yusof     
Congratulations to all.
https://www.bharian.com.my/berita/nasional/2020/12/768461/uiam-rangkul-8-anugerah-projek-inovatif-pendidikan
https://www.bernama.com/en/general/news.php?id=1915511
---