Alumni Iftar for Students 05/2021
‌ 
Tomorrow will be the last iftar distribution for Ramadan 1442 from the Alumni.
We will be giving a 2 piece fried chicken set (comes with fries, bread, soft drink and basboussa) for 200 students only! We are getting the fried chicken from Broasted Chicken King Restaurant in Jalan Jelatek. So sedap I tell you! Its the closest to the taste of AlBaik fried chicken that is so famous in Saudi. So make sure you come personally to collect it.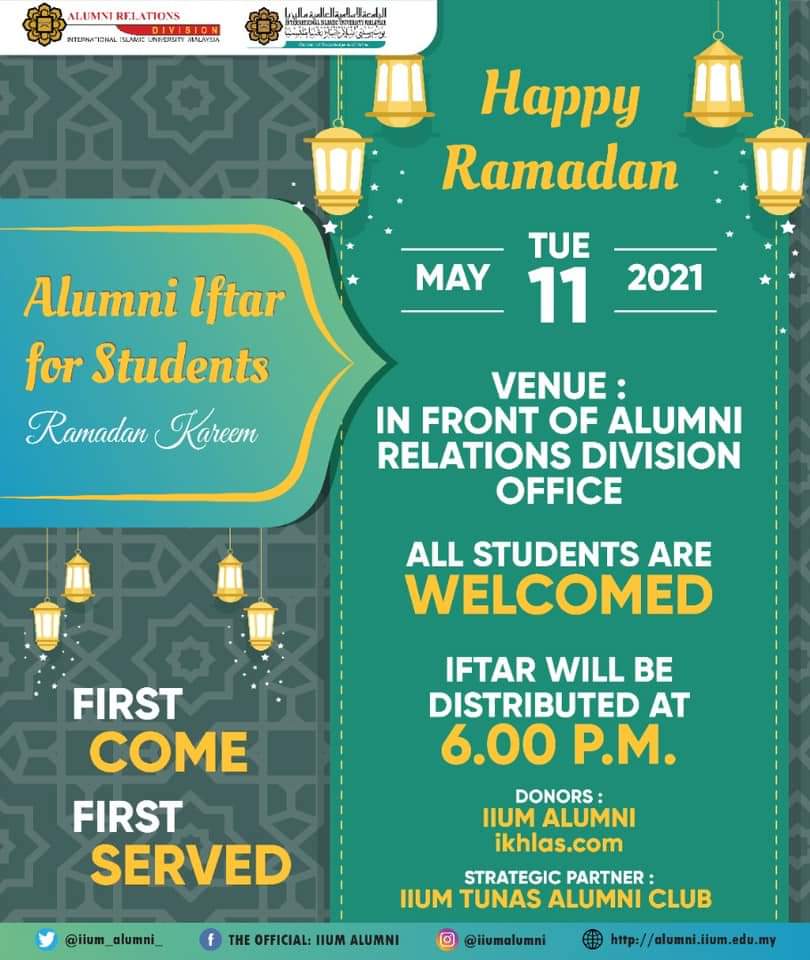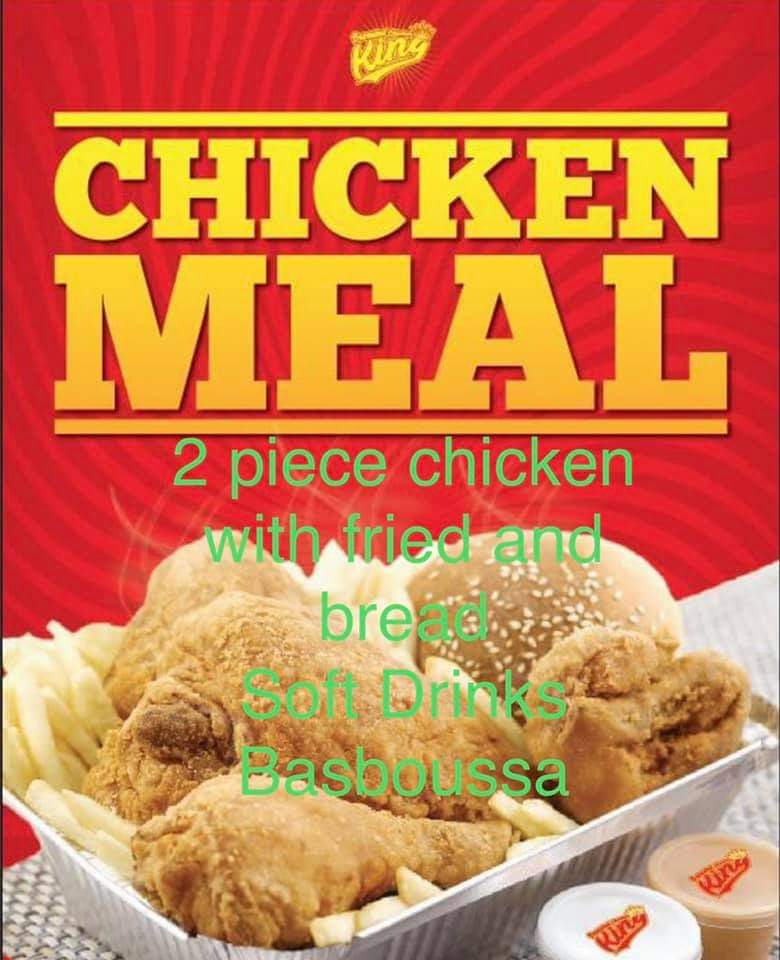 ---