Alumni Iftar for Students 06/2021
‌ 
Tomorrow is the last day of Ramadan. The Alumni Relations Division will be distributing the last iftar for Ramadan 1442.
What's on the menu? Well, since we cannot go back to kampung, we will be giving Nasi Lemak Pak Nasser (yup, the famous Pak Nasser of Airasia) with Rendang Ayam as well as Sate and Ketupat!!! There's some desserts too! 
Mari2, siapa cepat dia dapat ... 200 orang aje ya (200 pax only so it's first come first served as usual)
PS: kami akan main lagu raya jadi bawak la tissue siap2 ok (we will be playing the hari raya songs so bring a tissue in case if you get emotional)
#iiumalumnigivingback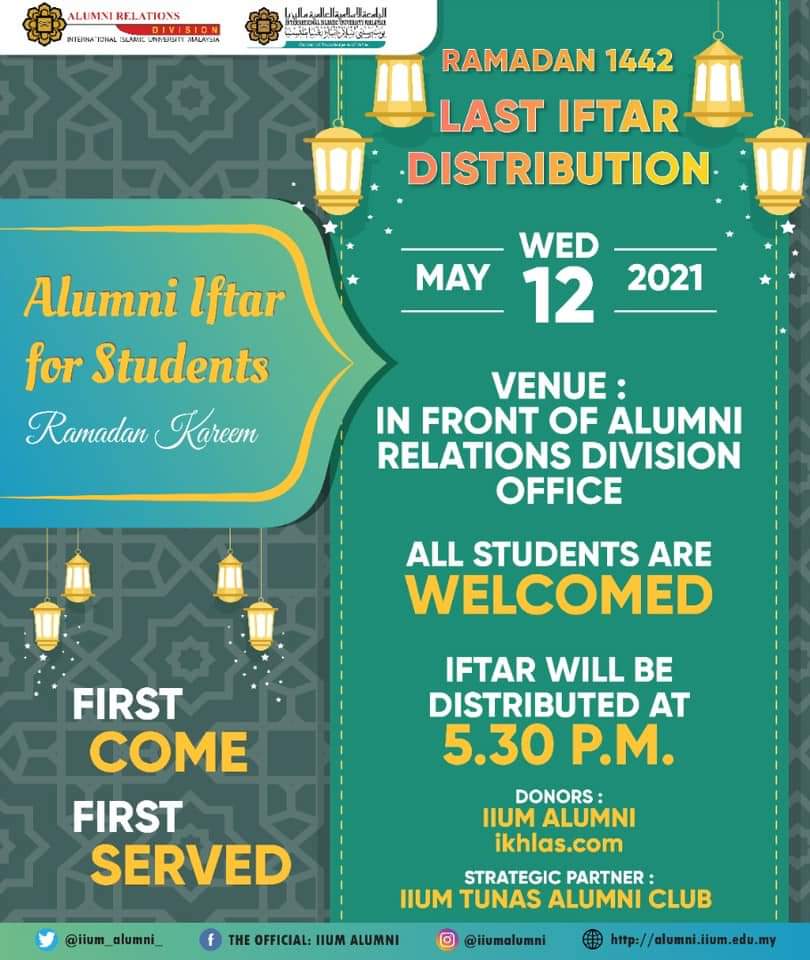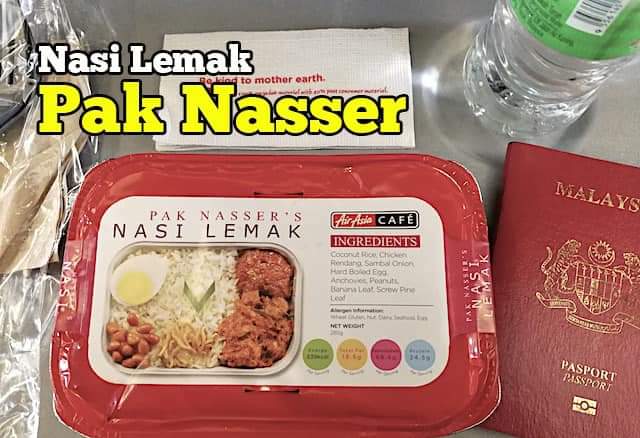 ---