Alumni Iftar Under the Stars
Twinkle Twinkle Little Star
Come and Join Us for Iftar
We are so excited to have iftar with our beloved alumni. Let's wind down and have a cosy iftar, ala picnic, in the garden in front of Muhammad Abdul-Rauf Building (formerly Rectory Building) on 15 April 2023 / 24 Ramadhan 1444. We will also be inviting your juniors, the IIUM students, and staff.
Dear
alumni, please feel free to being along your family but food will be at your own arrangement. We wish we could prepare food for everyone, but unfortunately, we cannot afford that. But hey, you can bringvyour family and invite some othe iium alumni friends over and have potluck reunion at IIUM. Best kan? Or you can share your potluck with the others sitting next to you and make new friends!
What are you waiting for? Hurry and register your attendance at:
Please come! We are excitedly waiting for you.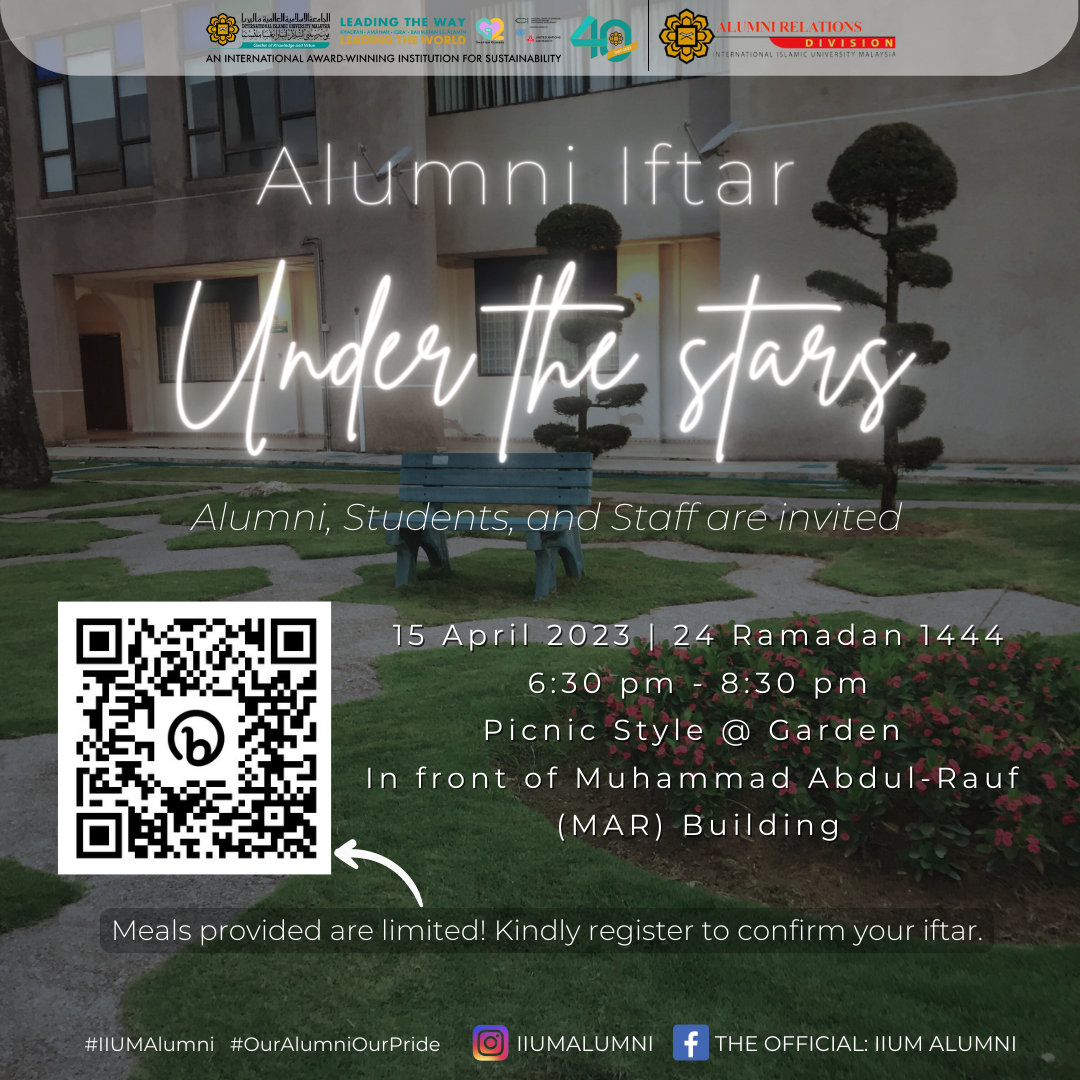 ---