Alumni Lecture Series 2.0
ALUMNI LECTURE SERIES 2.0
Dear all brothers & sisters,
We present to you, *Alumni Lecture Series 2.0* a special event for our beloved IIUM community.
The Prophet Muhammad (peace be upon him) said:
 "God, His angels and all those in Heavens and on Earth, even ants in their hills and fish in the water, call down blessings on those who instruct others in beneficial knowledge." - Al-Tirmidhi, Hadith 422
Grab the chance to join us on this upcoming Monday
????️ Date : 15/3/2021 (Monay)
????️ Time : 10.00a.m. - 11.30p.m.
???? Platform : Zoom Application
????????‍♂ Speaker : Sir Mohd Radzlan Jalaludin ( CEO Education Malaysia Global Services EMGS ) Alumni AIKOL 2006 & 2007
????????‍♂ Moderator : Dr. Syakir Amir Ab Rahman ( Deputy Director Alumni Relation Division )
⚜️ Topic : 'Memimpin Organisasi yang Lestari'
Do join us! Click the link below: 
https://forms.gle/uDeUrCUAsXgQtaPd9
Regards,
IIUM Alumni Office, Gombak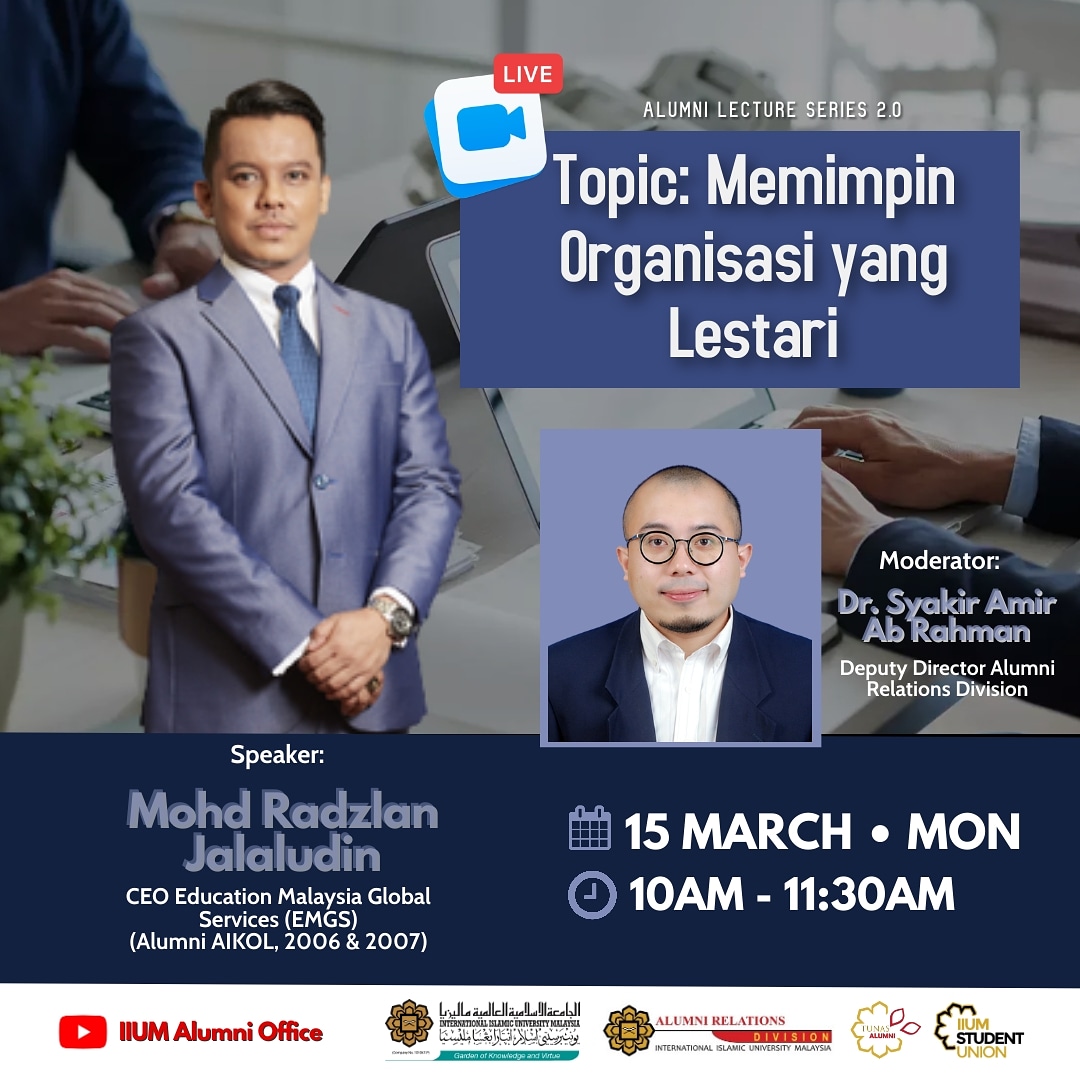 ---