Our deepest condolence to Mdm. Hanis Izzati who lost her husband in the landslide incident in Ampang on 10 March 2022. Her husband, Allahyarham Muhammad Saiful Ridzuan b. Ishak was an alumni of KAED, 2010. 
On behalf of the Alumni Relations Division IIUM, Br. Mir Azrul Shaharudin (Director) and Dr. Ahmad El-Muhammady (Deputy Director) paid a visit to Puan Hanis Izzati and her child aged 4 years old recently to hand over a small contribution to lessen her burden. 
The family lost everything including their house and belongings in the incident. Those who would like to contribute may direct it to Puan Hanis Izzati's CIMB Bank account no. 7013289250.
May Allah bless Allahyarham's soul and place him with the righteous.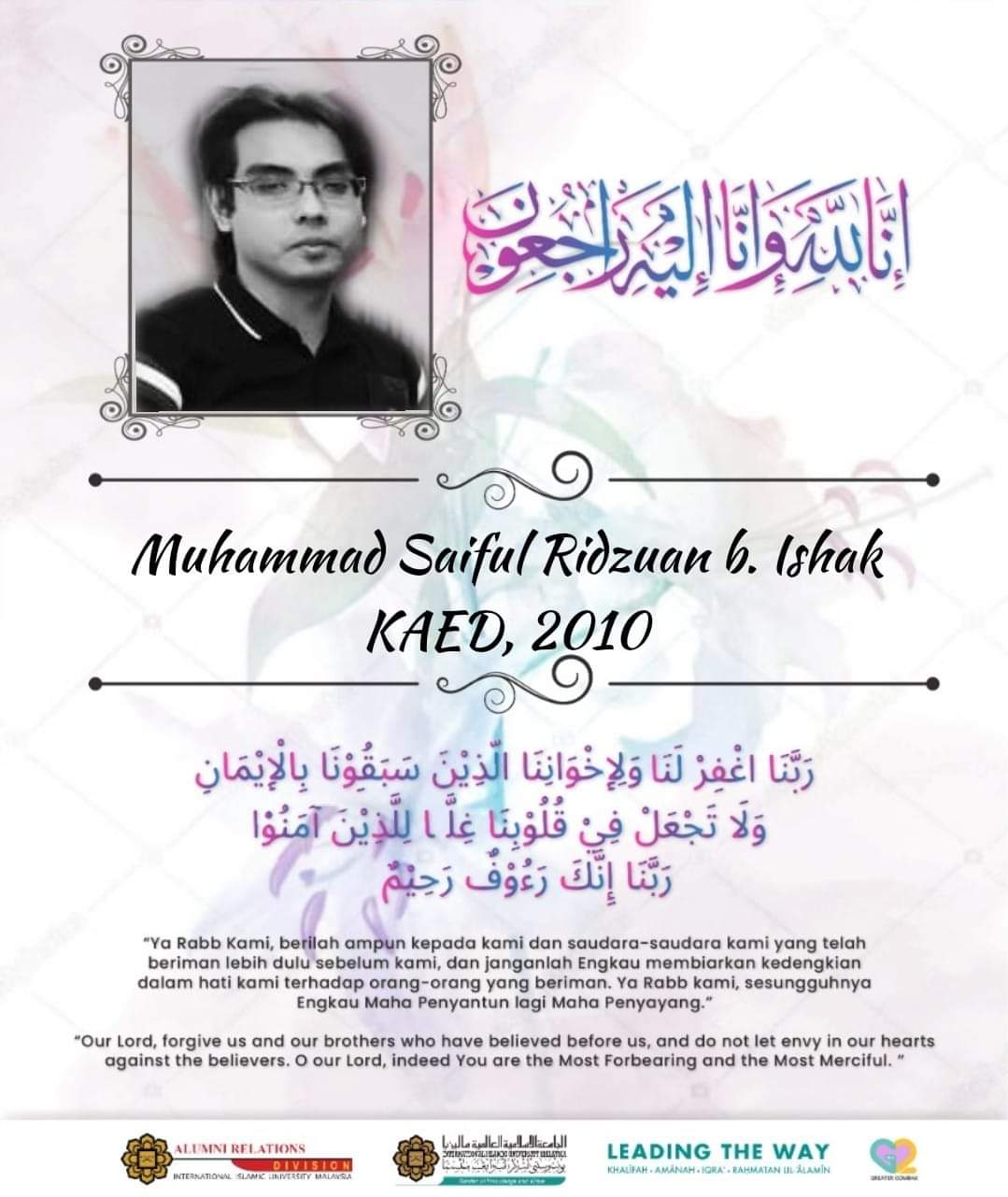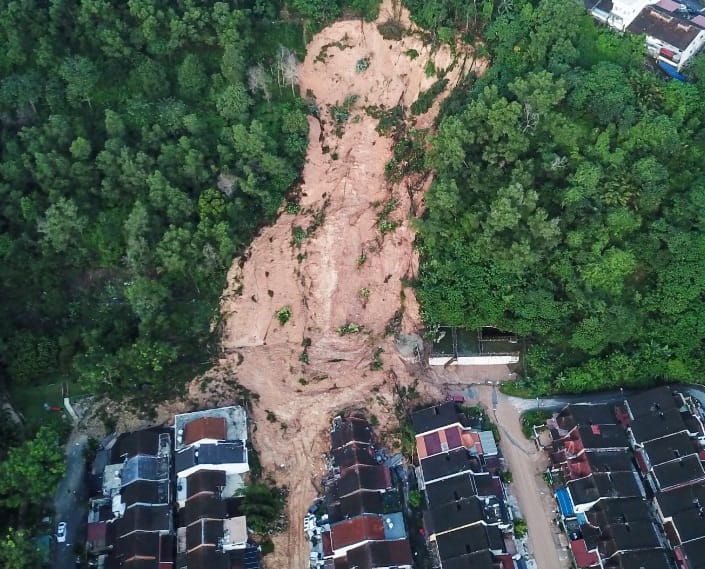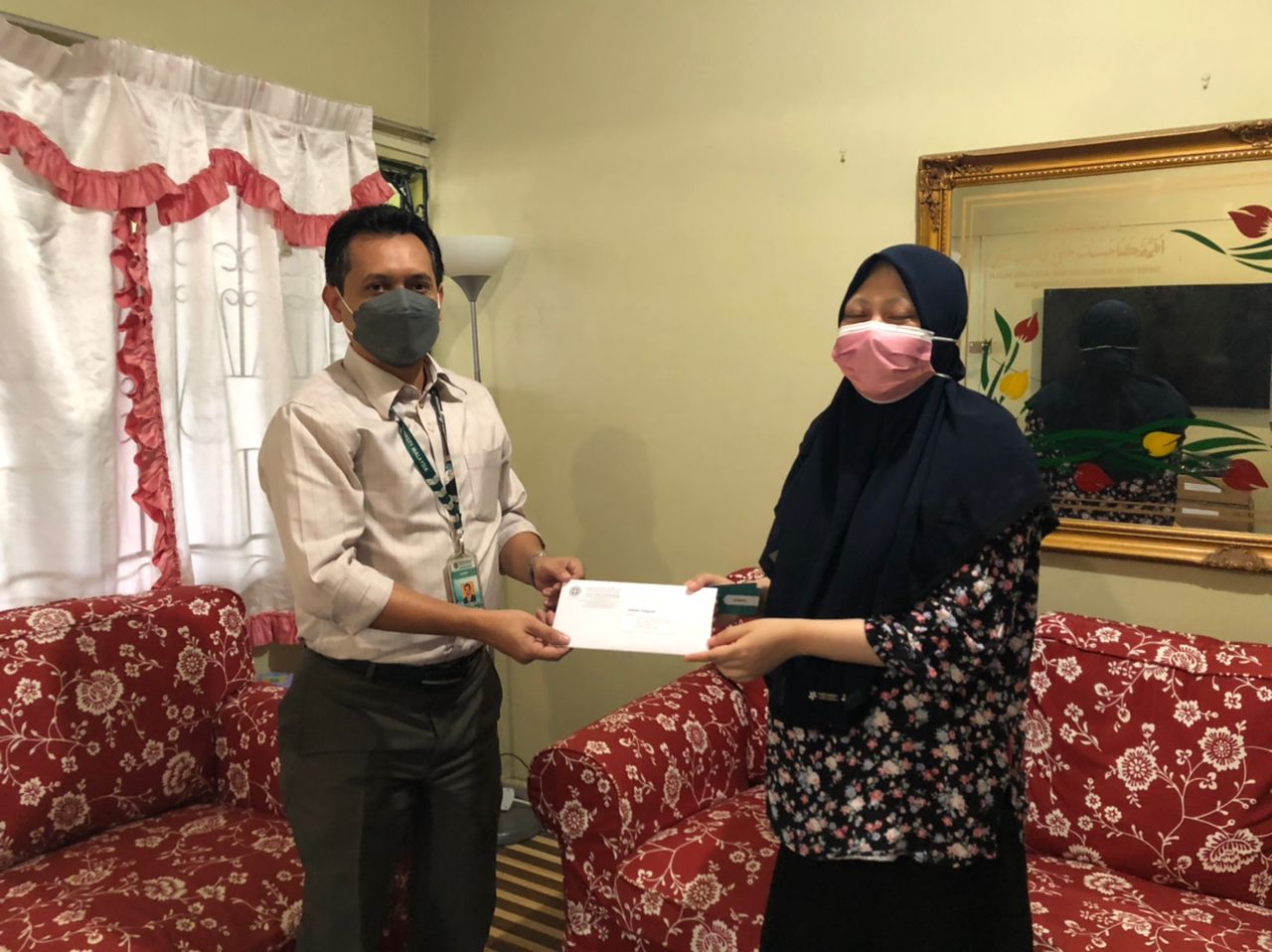 ---