‌ 
Assalāmu cAlaikum Warahmatullāhi Wabarakātuh
Dear IIUM Alumni,
NEW YEAR 2021 GREETING

IIUM Alumni Relations Division wishes you a warm and blessed New Year 2021. Let us begin the year with a resolution to deepen our faith and increase our commitments towards Allah S.W.T in hope of becoming a better person. May Allah S.W.T bless you and your family.
#IIUMalumni #OurAlumniOurPride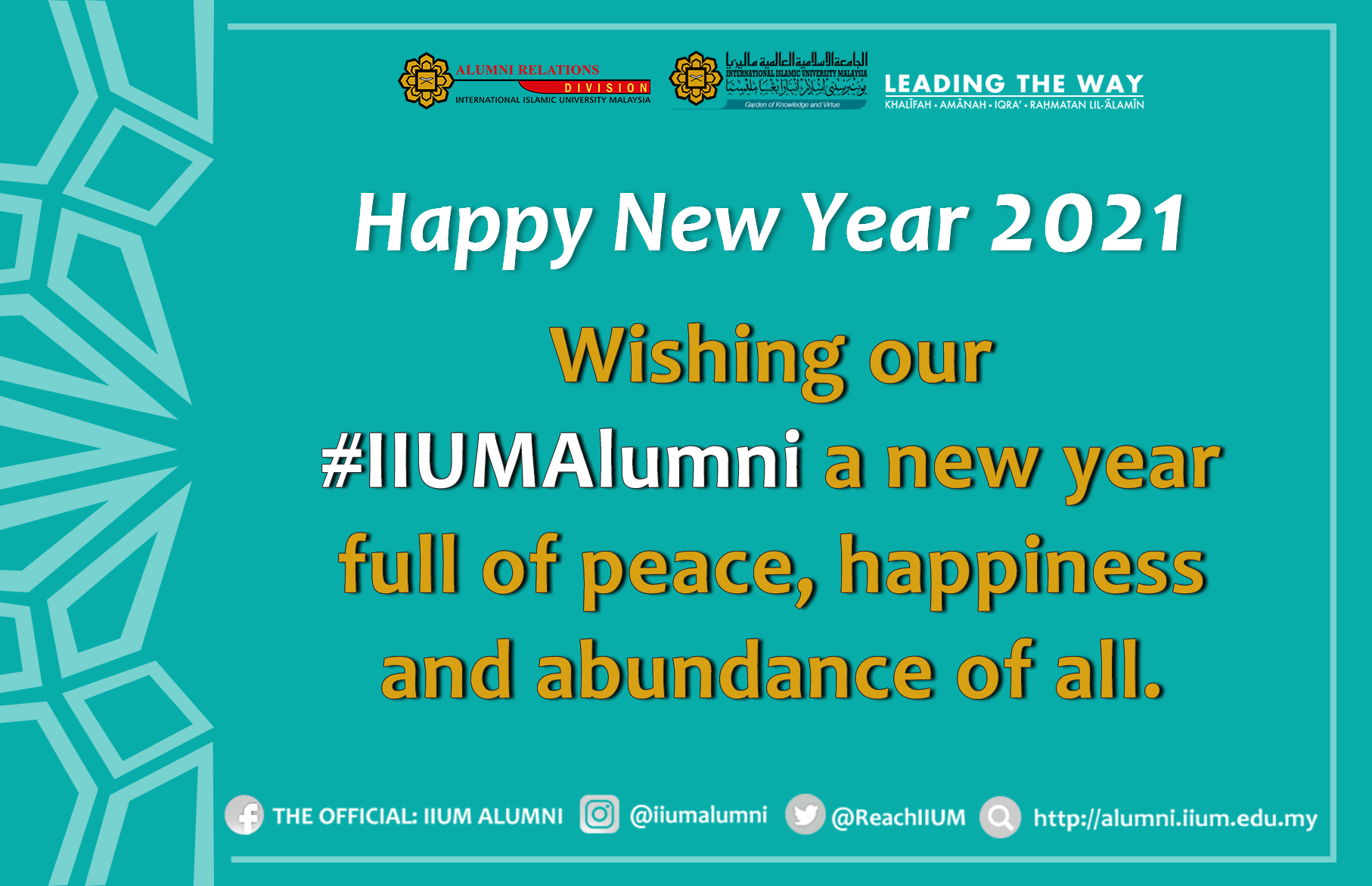 ---