????IIUM Alumni Webinar????‌
*Grief & Loss Series: Coping with the Loss of a Loved Ones*
We know that death knows no age and boundaries. But when we have to go through it, how do we cope with grief? Is it a real struggle but we have to overcome it as life has to go on. 
Join us in a Sharing Session about the journey that a pregnant wife with six young children has to face in dealing with the unexpected demise of her husband
????️: Assoc. Prof. Dr. Kaseh Abu Bakar (Author of Grief to Great memoir series ????)
????: 19 June 2021
????: 2:30 p.m. - 3:30 p.m.
___________________________________________
YouTube link: (https://www.youtube.com/channel/UCzZHZjuj13IHHGSK5Ra8Atw)
_Verily in the remembrance of Allah do hearts find comfort [13:28]_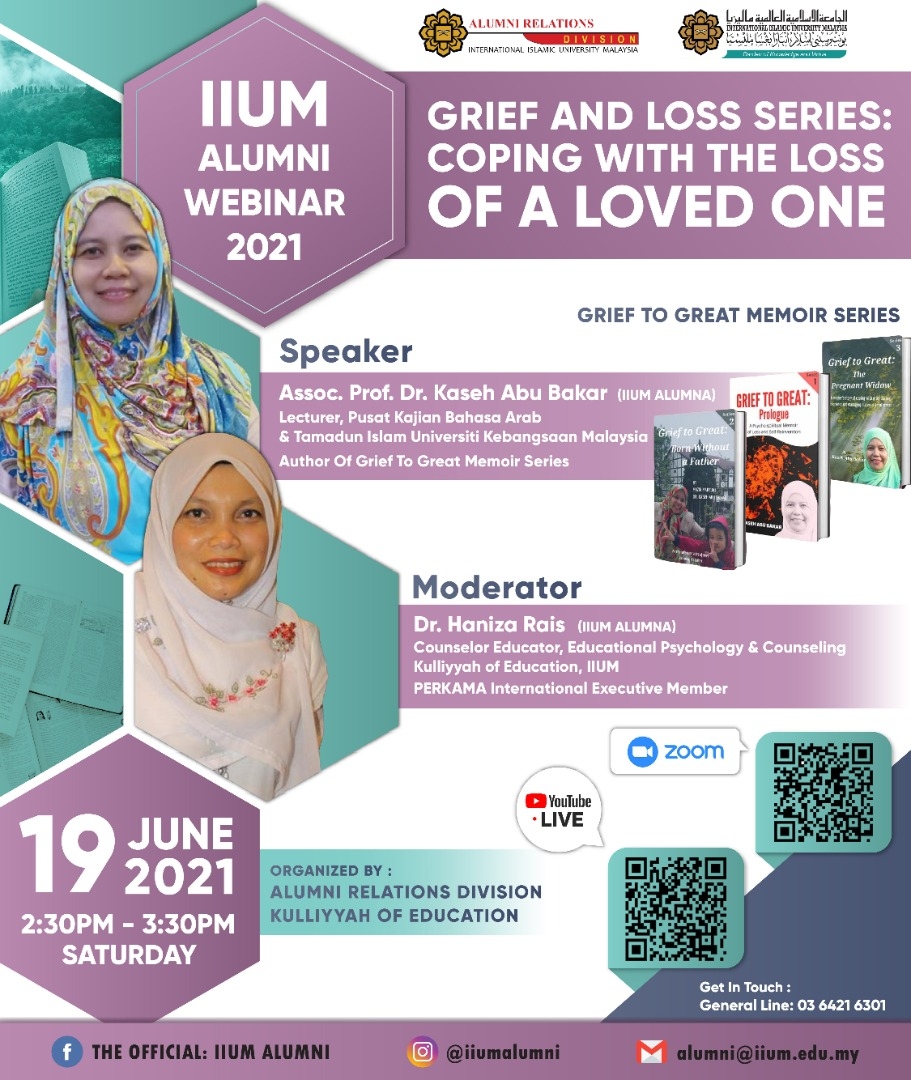 ---