IQRA : A Journey of a Knowledge Seeker
IQRA: JOURNEY OF A KNOWLEDGE SEEKER TALK*
The Messenger of Allah (ﷺ) said: "Whoever takes a path upon which to obtain knowledge, Allah makes the path to Paradise easy for him."
— Jami` at-Tirmidhi 2646
The
*Alumni Relations Division and Tunas Alumni* will be hosting a talk entitled: IQRA - Journey of a Knowledge Seeker by Dr. Zakir Ahmed, a young and inspirational Imam from New York. He obtained his lower education from different part of the worlds, NY, the UK, and Connecticut till he completed his PhD here in IIUM.
Details of the talk are as follows:
Date: 15th November 2022 (Tuesday)
Venue: Mini Auditorium, IIUM Gombak Campus
Time: 8:30 PM - 10:15 PM
*STARPOINTS ARE PROVIDED!*
And winners of a quiz will win indulging prizes!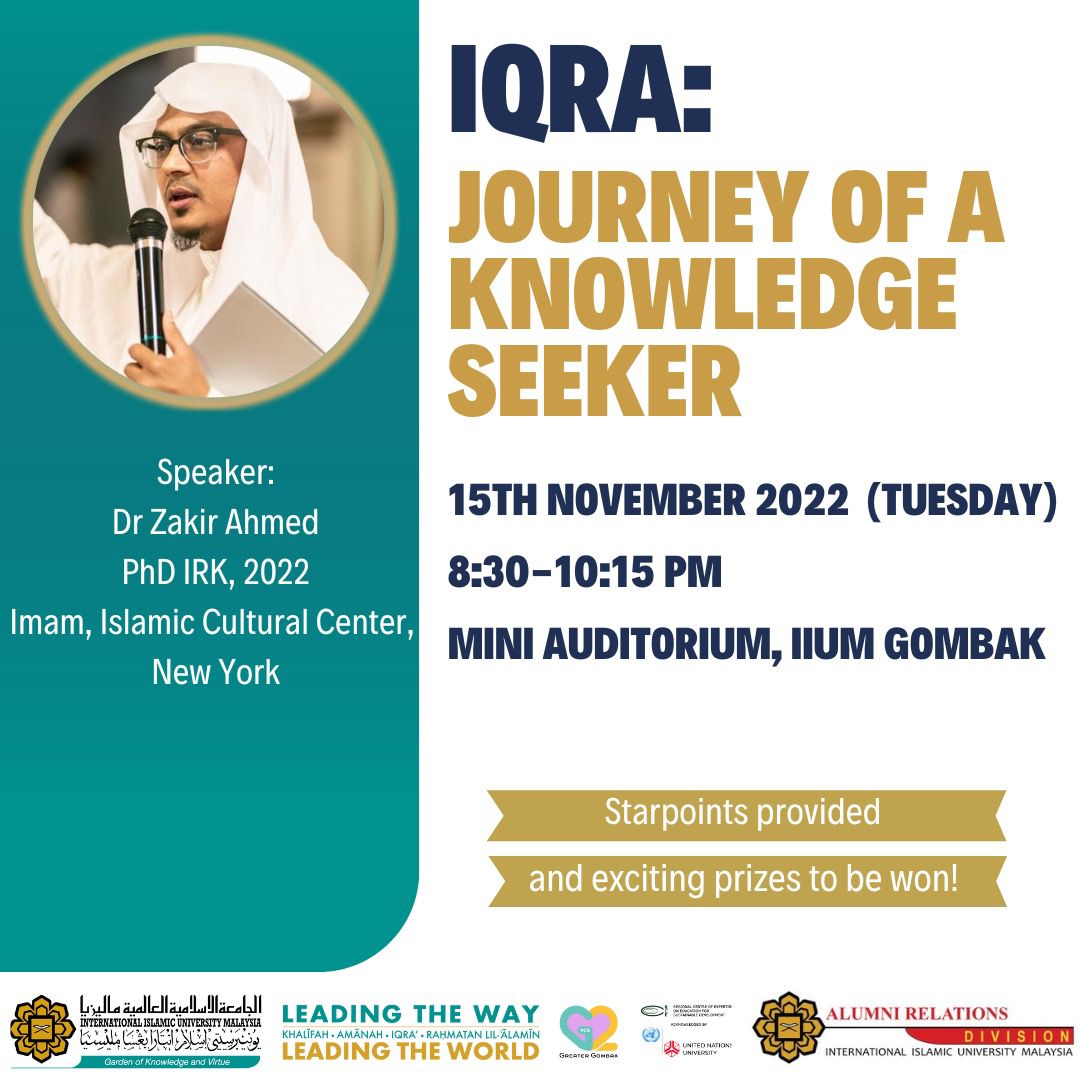 ---