New Sponsorship In-Demand Program for Unemployed & Fresh Graduates
PEOPLElogyGroup in collaborating with Malaysian Industry-Government Group For High Technology (MIGHT),
and funded by Ministry of Science, Technology, and Innovation (MOSTI)  are giving this opportunity for Fresh Graduates & Unemployed 
people to learn this new In-demand skills to implement new skills and placement are also provided for the candidates (T&C are applied).
Take the next step and apply to the highly IN-Demand programme which:
1) FUTURE CYBERSECURITY SPECIALIST
2) FUTURE DATA SCIENTIST
If you are currently fresh graduates looking for placement, unemployed for long time, and willingly learn new IN-Demand skills and give the best commitments.
Program offered is eligible for those:
1) Malaysian Citizens
2) Age not more than 40 years old
3) Fresh Graduates who are on findings in start-up career
4) Unemployed people who are passionate to learn new things
Don't wait too long. Grab this ONCE IN A LIFETIME opportunity and BE BOLD in your career journey.
To get more detail information, Kindly, please visit our website and if you are interested, please Fill Up the form in our website.
https://peoplelogy.com/future-data-scientist/ (FUTURE DATA SCIENTIST)
https://peoplelogy.com/future-cybersecurity-specialist/ (FUTURE CYBERSECURITY SPECIALIST)
Please reach out to us if you have any other concerns.
Thank you for your interest, we appreciate your patience and kind understanding.
Regards,
MOSTI Project Team.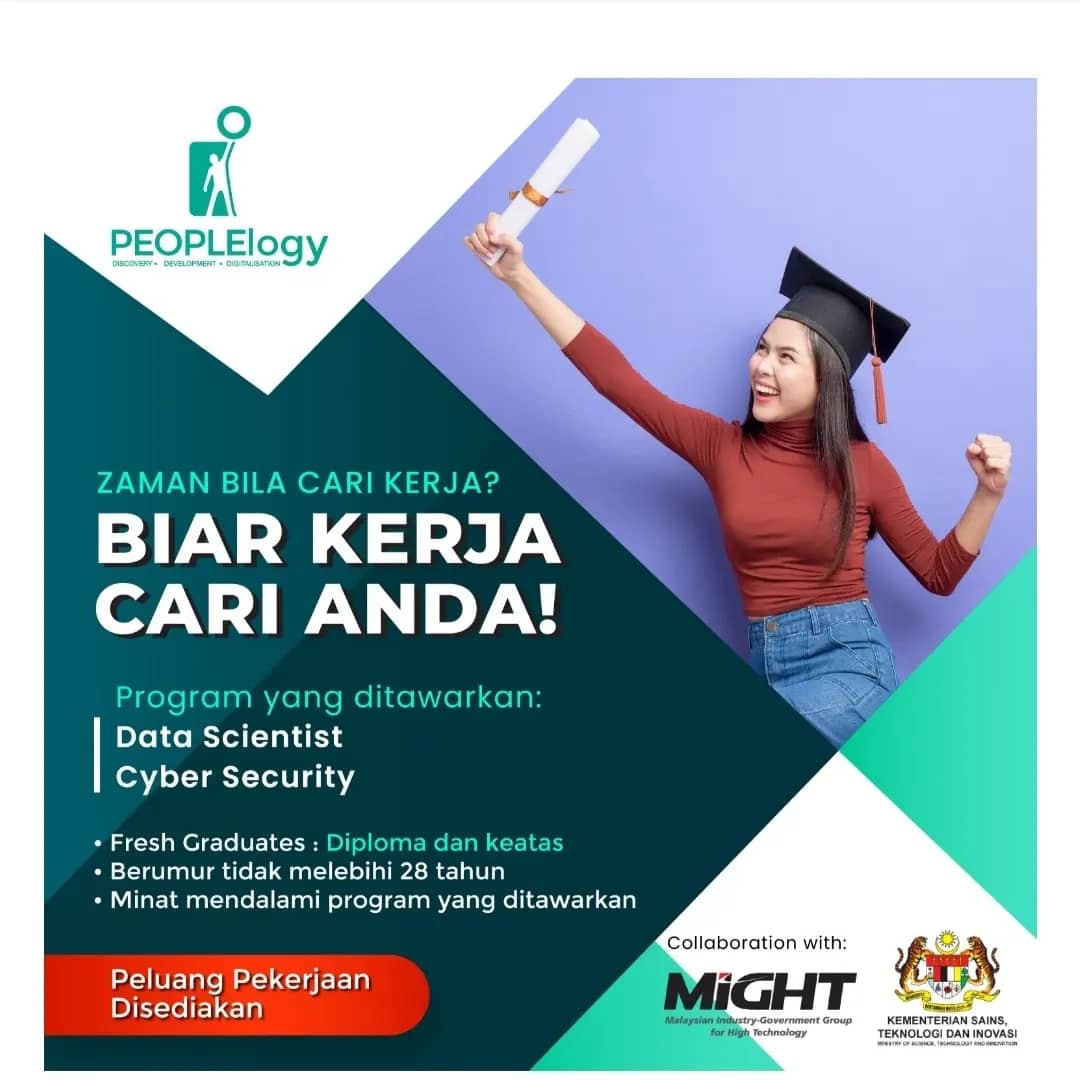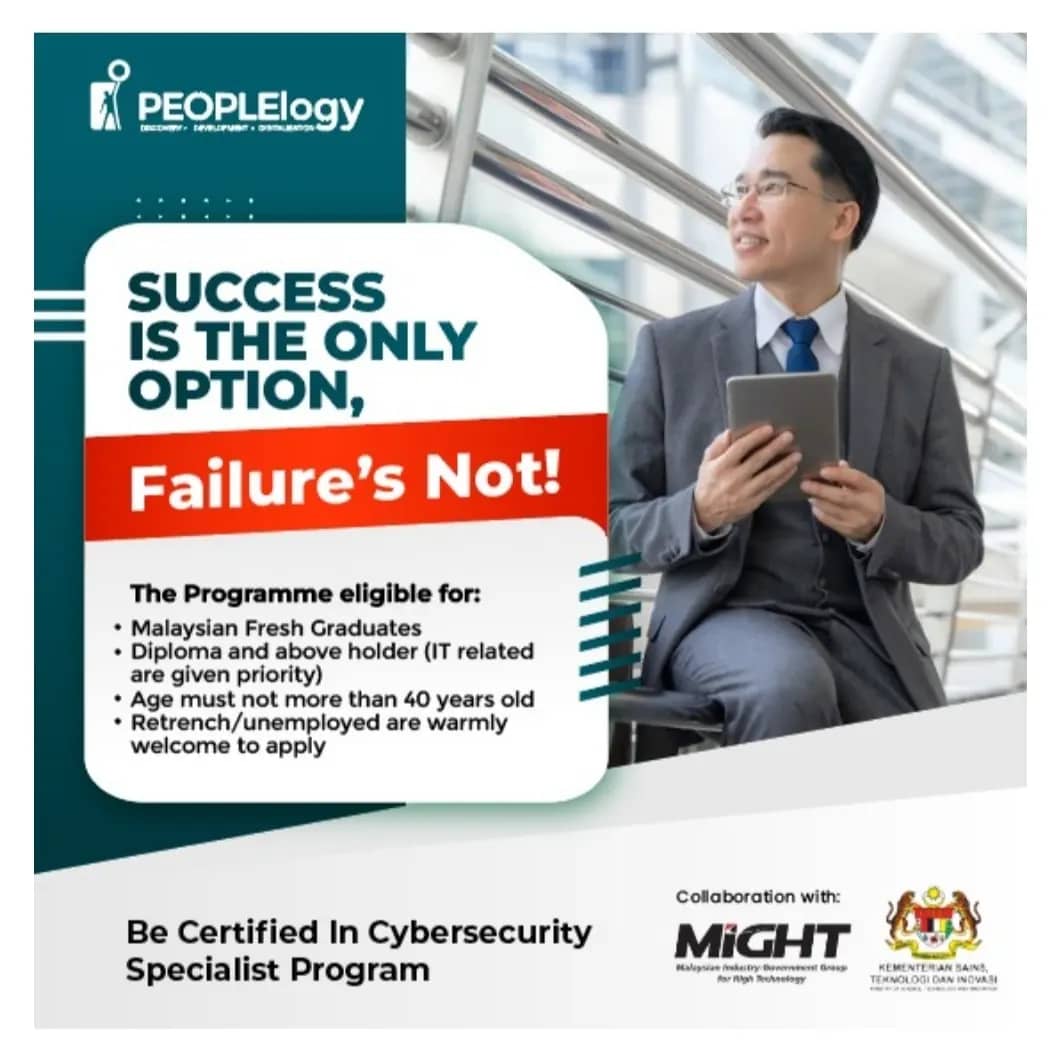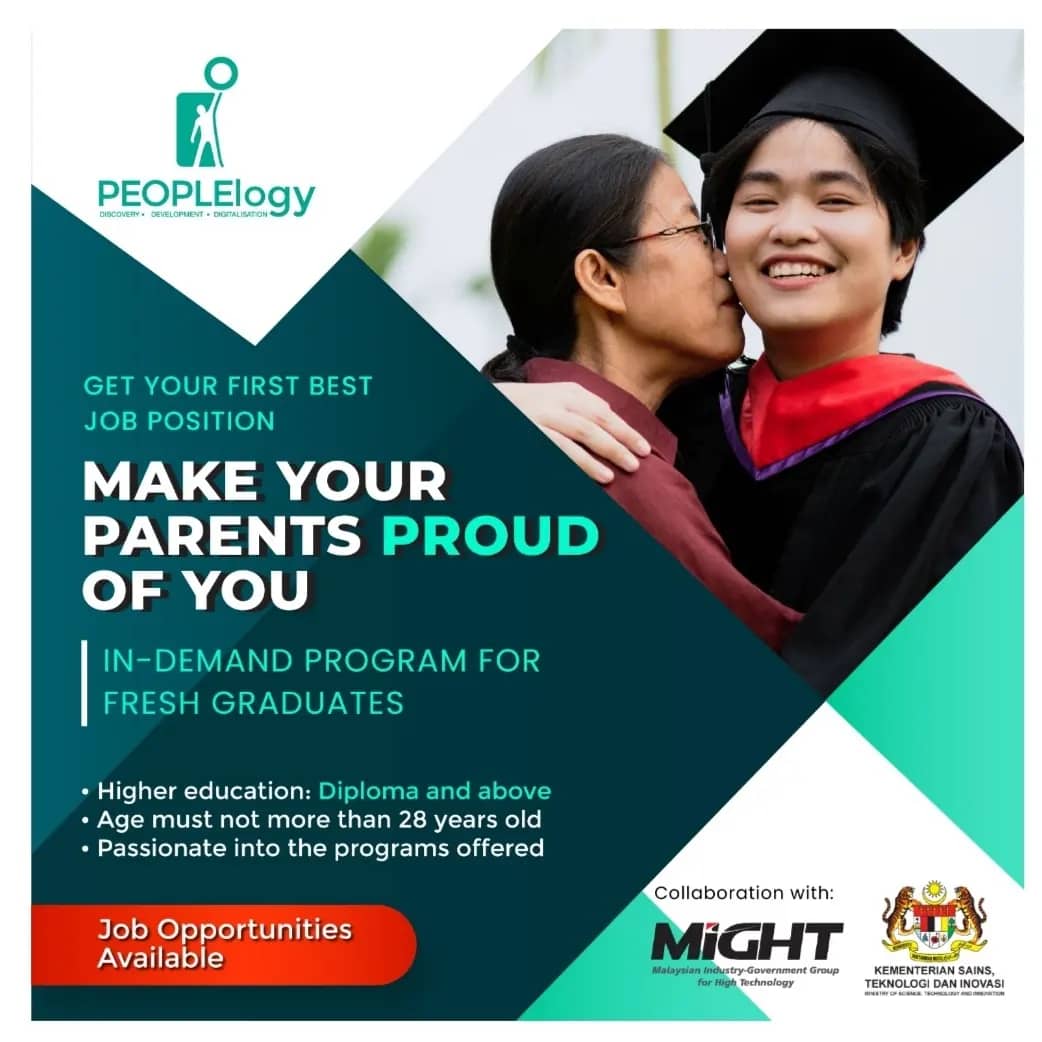 ---