RECITATION OF SURAH YASIN FOR PROF. EMERITUS TAN SRI DR. MOHD. KAMAL HASSAN
Assalamu'alaikum   As you already know, Prof. Kamal is now having health issues that are quite critical. Therefore, we would like to invite everyone to recite surah Yasin for his recovery.
Details of the session are as follows:
Date: 13 February 2023 (Monday)
Time: 8:15 pm
Youtube:https://bit.ly/Recitation_of_Surah_Yasin
May Allah grant a speedy recovery for our Prof. Kamal.
Thank you. Wassalam.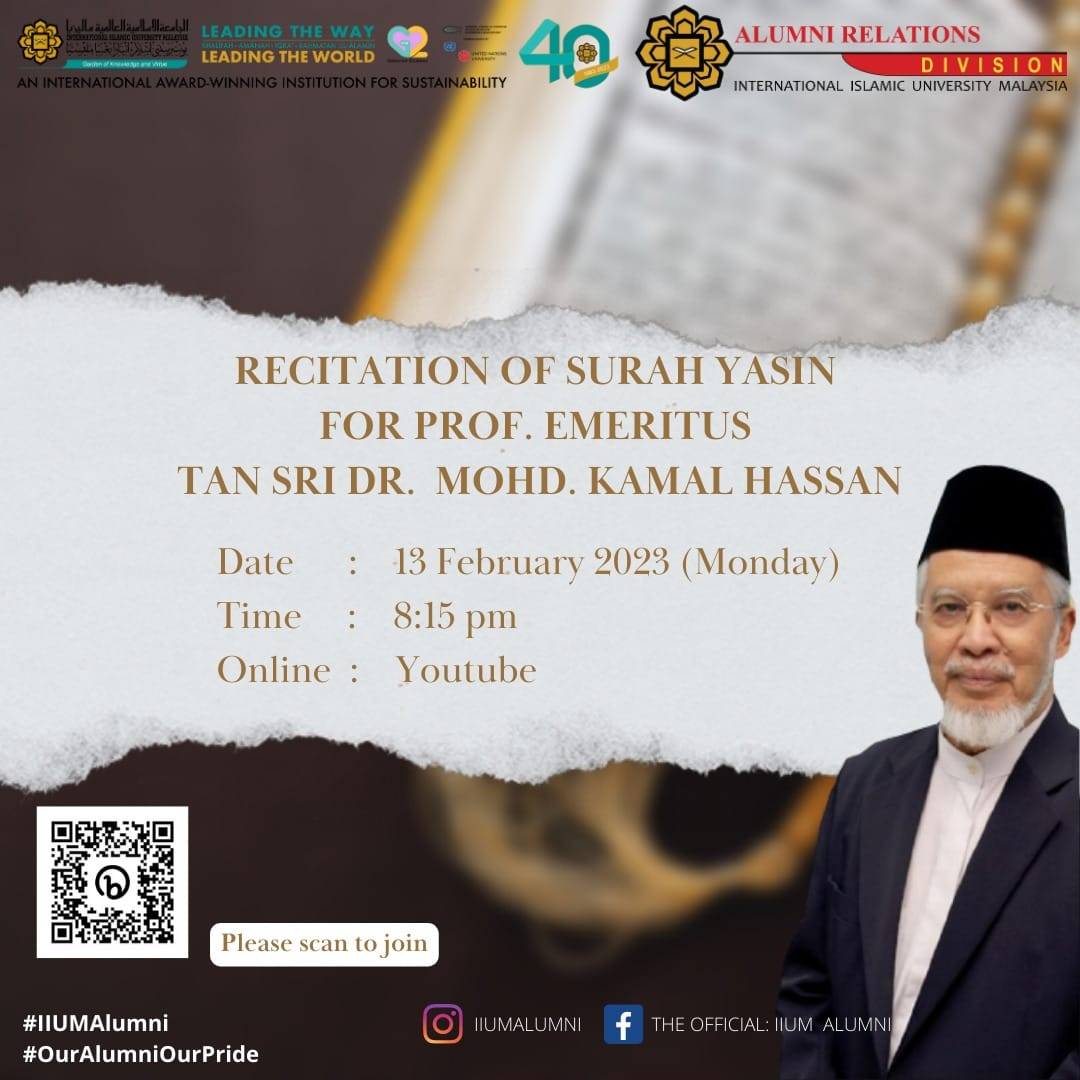 ---