Saving Palestine and Al-Quds Our Unity Matters
‌ 
Assalamu'alaikum Warahmatullahi Wabarakatuh   
Dear Brothers and Sisters,  
The assault against the Palestinians has been relentless. 
Although we might feel helpless and hopeless, this is the moment for the Ummah to come together and find ways to help and trust in Allah's plan.   
Tonight, please join us to listen to Dr. Omar Suleiman's insight on what is currently taking place in Palestine and what we can collectively do. 
 ???? 19 October 2023 / Thursday 
????   9.30 pm (MYT)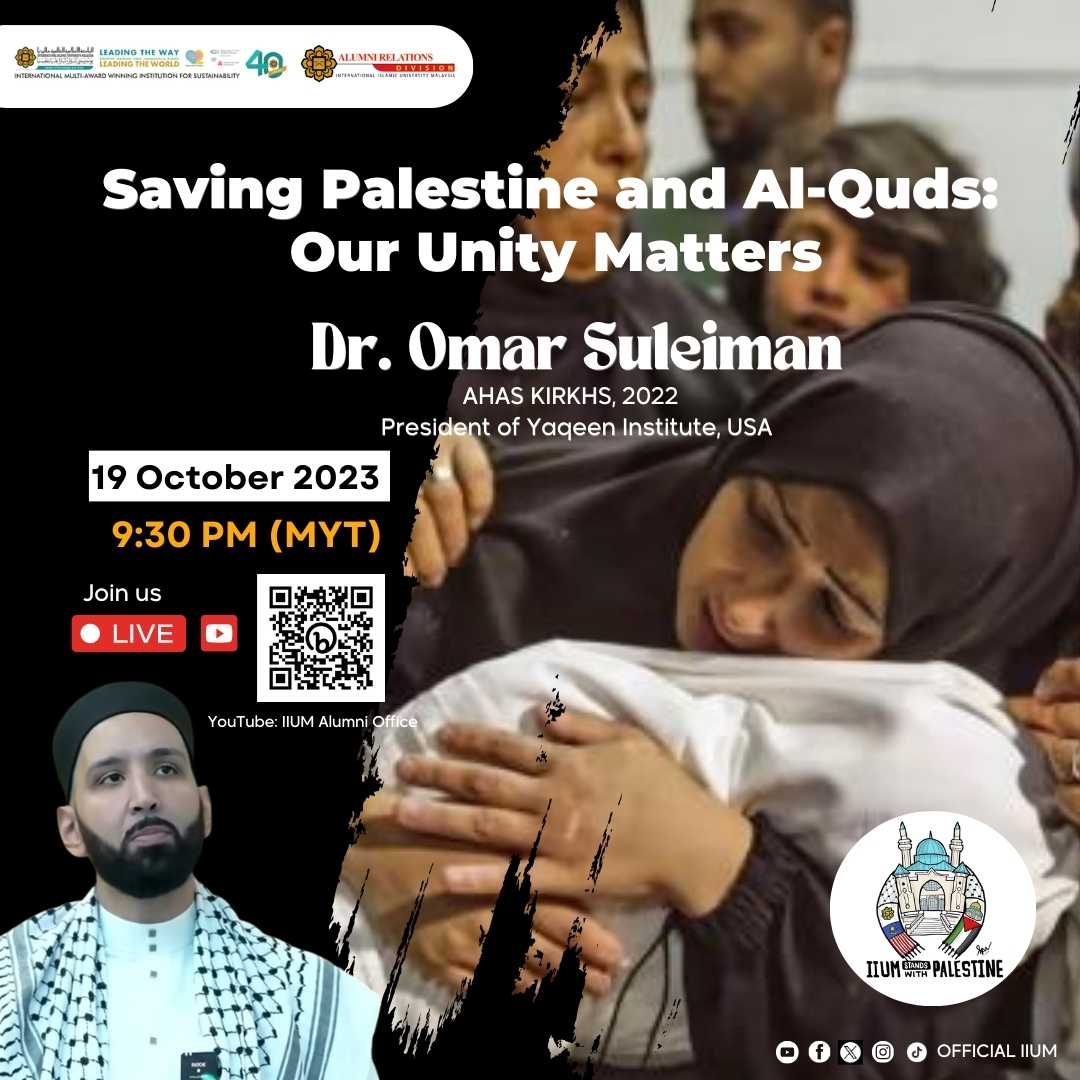 ---