SITC 1M1I TALK SERIES
Assalamualaikum everyone
COME AND JOIN SITC 1 MONTH 1 INDUSTRY TALK SERIES: THE REALITY OF THE BUILT ENVIRONMENT PROFESSION
Students' Industry Training Club is welcoming all of you to join our talk series for this month entitled: SITC 1 Month 1 Industry 4.0 - The Reality of The Built Environment Profession.
The details of the program are as follows:
Speaker: Mdm. LAr. Fadzilah Omar
Landscape Architect,
Maliklip Landscape Architects and Associates Sdn. Bhd.
(IIUM KAED Alumni 2005)
Date: 20 November 2021
Time: 10:30 am - 11:30 am
Google Meet:
https://meet.google.com/rrd-ntsr-gkg
Don't miss out and register your attendance for the talk below:
Starpoints and E-certificates will be provided to participants
1M1I 4.0 Committee Team
Students' Industry Training Club 2021/2022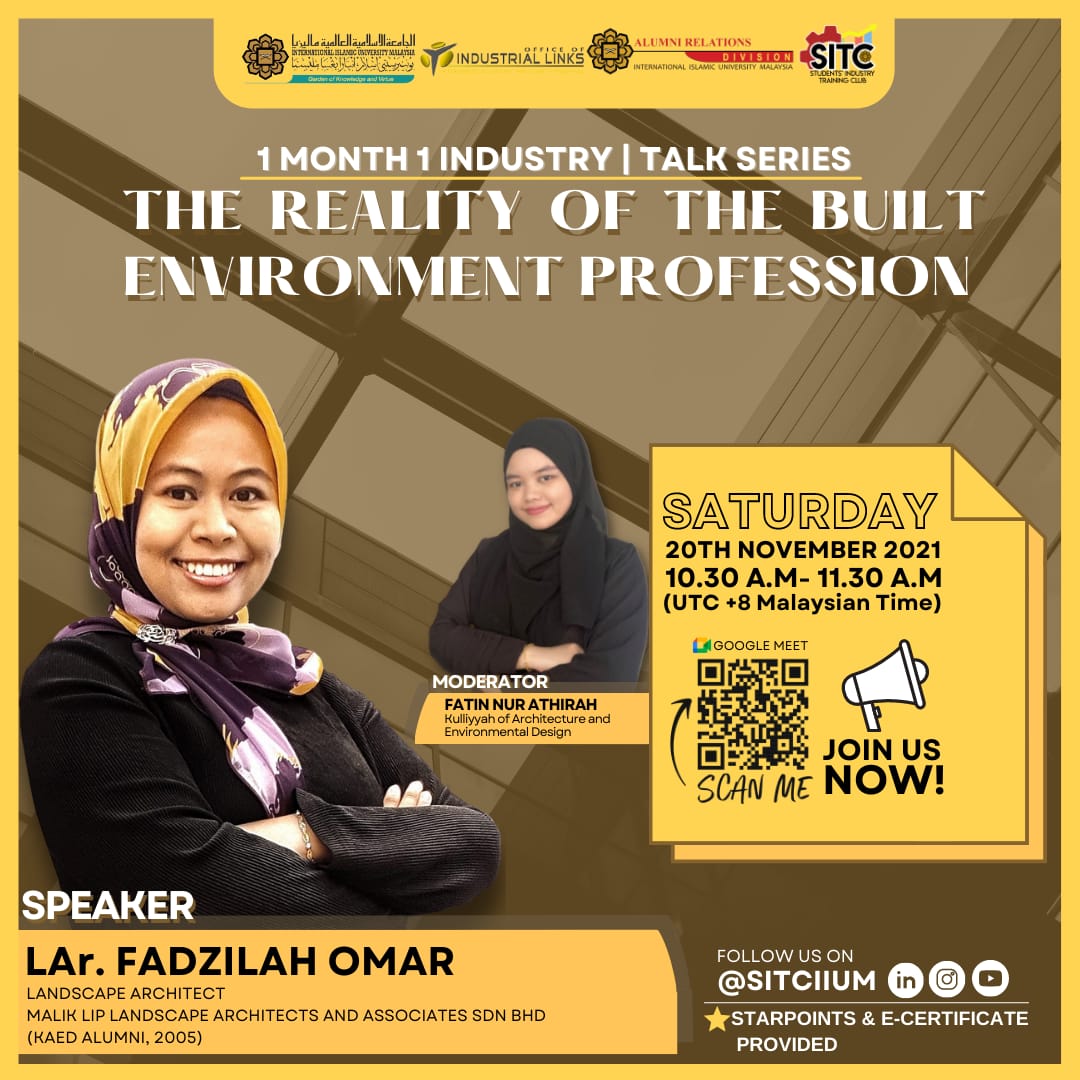 ---